Our Machinery includes a state-of-the-art torque convertor machine built in the USA which enables us to repair/recondition any sealed torque convertors. It is the most advanced machine on the African continent. Our specialised team of Machinists have over a decade of experience working on this machine.
We have a variety of SEU (service exchange units) transmissions available including Allison, ZF and for most Volvo ADT's. These units can be swopped out immediately while you wait for your units to be repaired or serviced, hence a faster turnaround time. Sambane also has vast network of suppliers from which to purchase the necessary components within South Africa and offshore. Brands we service range from Volvo, ZF, Allison, Komatsu, Caterpillar and Terex. All serviced transmissions cover a 1-year warranty or 1000 hours.
SEU Torque converters for all Volvo ADT's in stock as well as most Volvo Front-end loaders with a 6 month or 500-hour warranty.
Volvo SEU Dropbox also in stock with 6-month, 500-hour warranty.
Torque converter – balancer
The Torque Converter Balancer provides accurate and efficient balancing. In just 45 seconds, the converter's automatic weight indexing stops the converter where it needs alterations, but then shows the user precisely how much weight needs to be added or removed. Due to the optional runout compensation mode, optional hub polishing, and the unique bolt free mounting system, this torque converter can be both versatile, and efficient.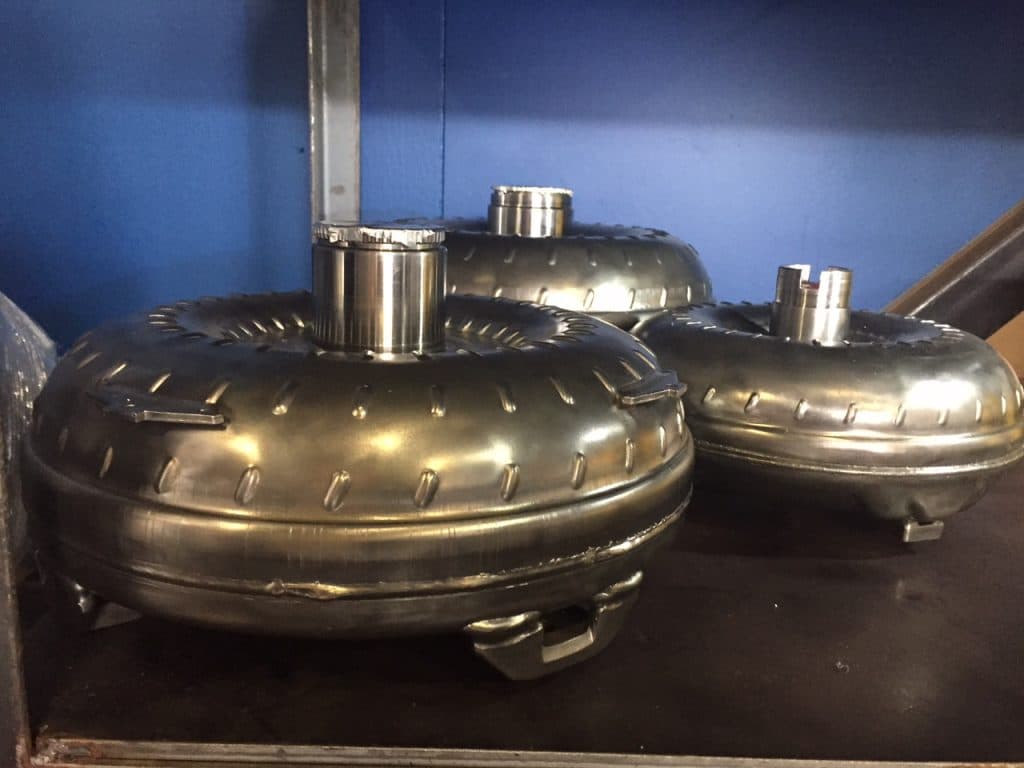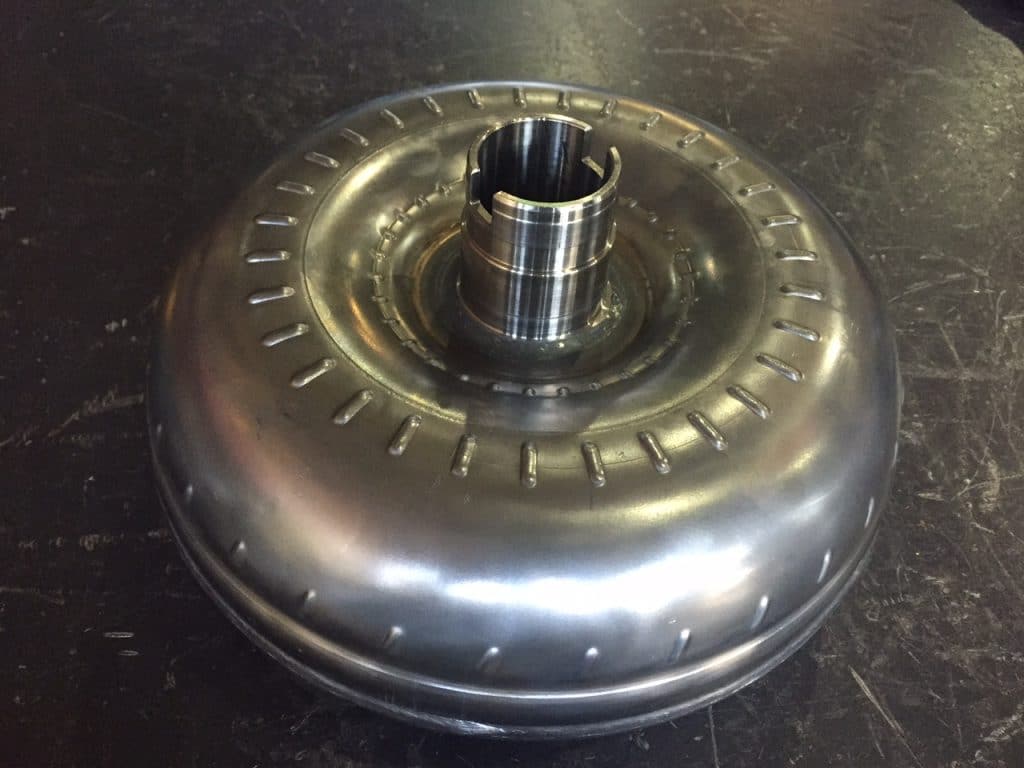 Provides extremely accurate, repeatable, and fast balancing in less than a minute
Weight indexing stops the torque converter where a correction is needed
Displays the correction weight in grams or ounces within 1/10 of a gram
Bolt-free mounting system for faster cycle times
Maximum spindle torque of 263 in-lbs (30N-m) and a max speed of 480 rpm
Single gun torque converter welder
The Single Gun Torque Converter Welder features a 74 series wire feeder, and a Miller 350 XMT power supply. This torque converter welder is capable of automatically performing precision alignment, and seamless welding of remanufactured torque converters. Included within this system are air operated collets, and patented auto-tack and auto-weld functions. This product makes accurate and efficient converter welding effortless and reliable.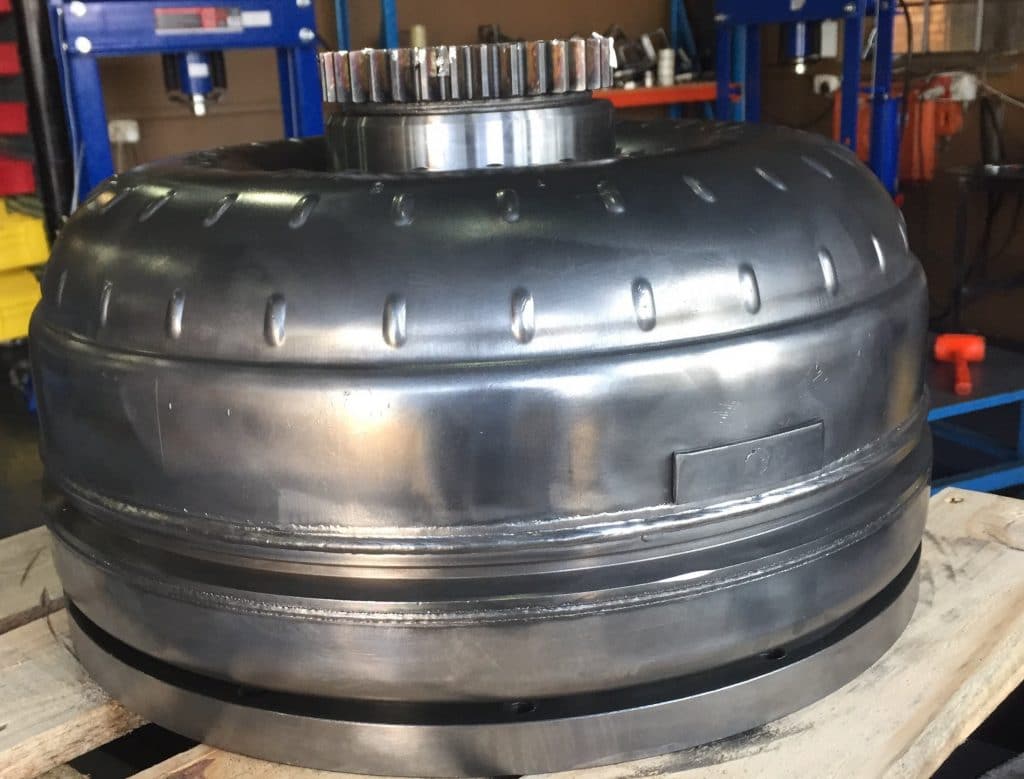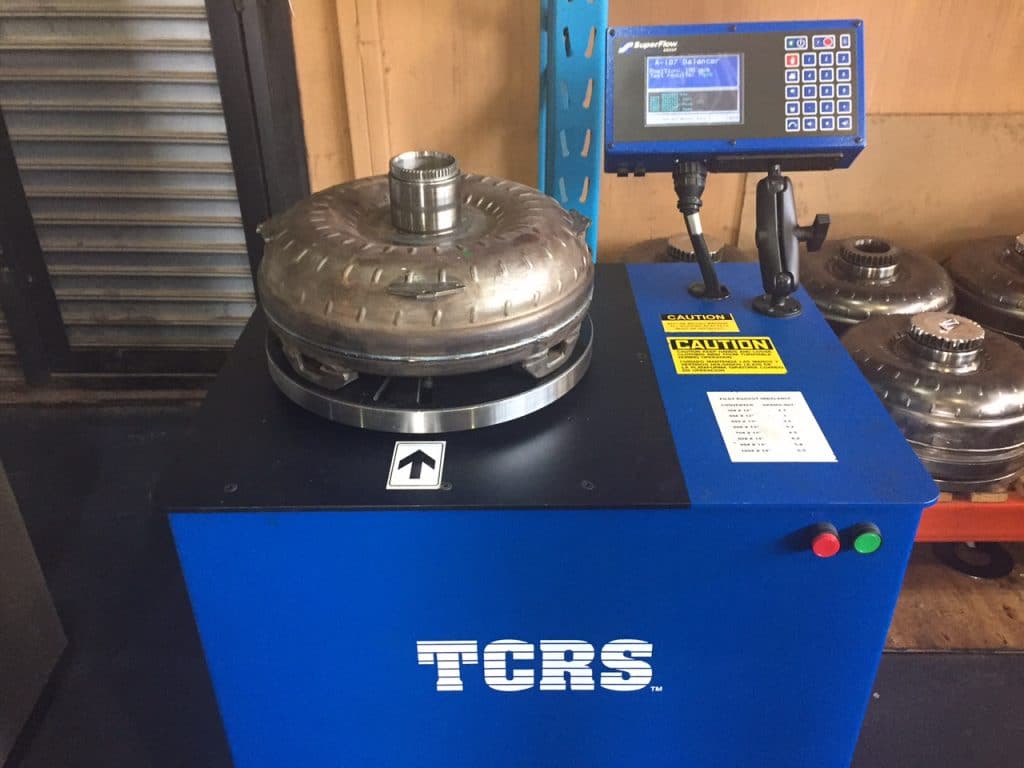 Miller 350 XMT Power Supply
74 Series wire feeder
Air-operated collets
Auto-tack and Auto-weld functions
Can weld on impeller hubs and ring gears
Precision aligned fixtures and spindles